What to Write in a Birthday Card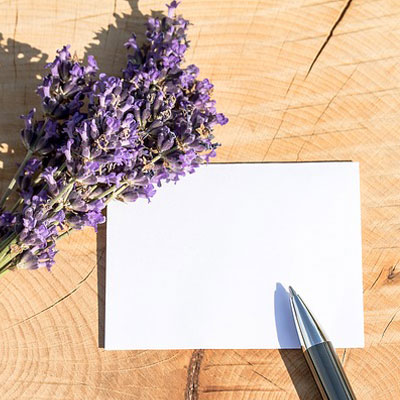 How to make your birthday card greeting message original
We all know how nice it is to receive a birthday card that says something a little more personal from the sender.
These days with so many birthday cards to choose from it is so easy to choose one with a pre-printed message and just scribble your signature inside of it. This is okay especially if the message truly says what you want to say but it is better if you can also write a short message yourself.
A handwritten personal message shows that you took a little more time and put in a bit more effort into your message before you sent out the card.
Writing something more than just "Happy Birthday" isn't always easy for some of us. Here are a few tips to help you find the right words to write inside a birthday card.
1. Keep in mind that your personalized message does not have to be a long one to be effective and to show that you put some thought into it. A sentence or two is enough.
2. Think about who you are writing the greeting to. What is your relationship with them? Are they your best friend/sister/mother/daughter? You can start by mentioning the relationship in your opening sentence. This will already personalize your birthday card even if you don't write too much more. Here are a couple of examples:
Happy Birthday Amanda, the best Sister ever!
Happy Birthday to my special, caring, loving Mum.
3. You can include a birthday quote, poem or verse. If you don't know any then the best way to find one is by searching the internet. Here are a couple of examples:
The older the fiddler, the sweeter the tune. (English proverb)
Roses are red.
Violets are blue.
Lots of birthday hugs and kisses
I send with this card to you.
4. If you can think of something funny or a special memory relating to a previous birthday you can mention it too.
5. End the birthday message by wishing them a good day and/or best wishes for the year before signing off with your name.
6. Remember that no one expects you to be a poet (unless you are one). Just be yourself and you will find it easier to think of something to write.
By taking the extra time to personally write a message inside your birthday cards it is likely that your cards will be kept for the message because they will be meaningful and touch the heart of the people you are giving them to. After all – they are greeting cards so it is the greeting inside that should be special and thoughtful.