Baby Shower Greeting Messages and Wishes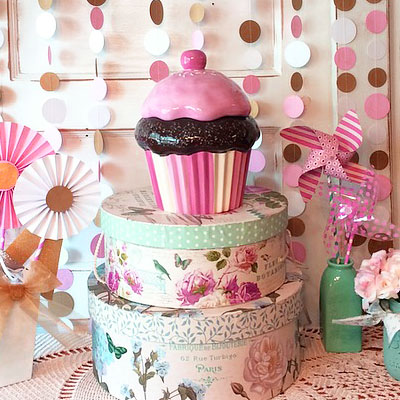 What to Write in a Baby Shower Greeting Card
A baby shower is a very exciting and challenging time for a mother who is eagerly making preparations and waiting for the birth of her new baby. Writing a thoughtful message in your card to the expectant mother will make your card special. The words in your card should be well wishing and encouraging. If you need some ideas of what to write in a baby shower greeting card then on this page you will find many kind, caring and special messages to help you find the perfect words to write.
To make it easier I have listed all the messages in different sections: Wishes, Messages and Congratulations. You can use each line on its own or combine a selection of the messages as you like for a longer greeting and more meaningful message. Use one from each section if you like.
If you would like to add a quote you can find baby quotes on the Baby Quotes page that can be used in both baby cards and baby shower cards.
The baby shower card is usually addressed to the expectant mother.
Baby Shower Wishes
Here's wishing you nothing buy joyous times with your new baby.
I'm wishing the best for you and your baby in the coming months.
Many best wishes for the remainder of your pregnancy and the birth of your little bundle of joy.
Sending well wishes and hugs and kisses to you and yours on this special occasion.
Wishing you a safe delivery.
Wishing you happiness and new joys in your life with your precious baby.
Wishing all the best to you and your precious little one.
Wishing you the best of luck with your new baby.
Messages
A special gift to welcome your little someone new.
Can't wait to meet your new baby.
Enjoy every moment because they fly.
Enjoy looking after your baby, and don't forget to pamper yourself.
Every child is a gift from God. May God bless your baby.
I know you'll be a wonderful mother.
Looking forward to meeting that little angel of yours.
Looking forward to welcoming your new little baby to the world.
May God bless you and your precious new baby!
May he/she bring you many happy memories.
May you both be happy and healthy.
Thank you for letting me be a part of you and your baby's life.
The joy of having a child is like no other.
The unconditional love that you will no doubt feel will be with you from the moment you set eyes on your little one.
There is nothing in life more precious than having a baby.
We are so happy for and you are so blessed to have a new little one in your life.
Welcoming baby with lots of love.
What a joy a baby brings into our lives.
With this shower may your new baby feel the warm welcome, that is being expressed by all those who anxiously await his or her safe and healthy arrival.
You're excited and we're delighted your little one is on the way.
Pink is for a girl
Blue is for a boy
But whether its a girl or a boy
Your baby will bring you lots of joy
Congratulations
Congratulations on your exciting news good luck with your pregnancy.
Congratulations on your little one.
Congratulations on your upcoming new arrival!
Your little one is almost here! What could be more wonderful. Congratulations!
Congratulations on this new little person you are bringing into this world.
Your life is now going to be changed forever but it will only bring you joy.
I wish you all the best.
Congratulations, I'm so happy for you.
You are going to make a great mother and I can't wait to meet your little one.